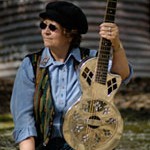 W

ho are we and what do we do?

Acoustic Sessions hosts the official web site for Vanessa Craven who is a solo artist, as well as plays with her bands Lunar Dust which was formed in 2010,and  the duo Sugar 'n' Spice, who commenced their musical journey in 2015. Both bands continue to play music regularly and are available for cafes, pubs, halls, art galleries and various venues, special occasions such as birthdays, house parties, corporate parties, and festivals, retirement villages and aged care facilities. Yes, the repertoire is wide!

In addition to this,it is a 'not for profit' organisation, and has promoted live music in  Daylesford,  Victoria, and provided musicians with performance space and promotional support.

Open Mics were run regularly from 2009 – 2015.


Concerts were also organised, and performers such as Janette Gerri, Nick Charles, Suzette Herft, Tiffany Eckhardt and Dave Steel, Pete Fidler, Bill Jackson, Tom Bolton and Leigh Sloggett performed their music.

In addition to this, the Daylesford Spring Folk Blues Fest was run under the auspices of Acoustic Sessions from 2010 through to 2013.


The preferred musical genres for our events have been folk, blues, roots and alt-country.

It was great while it lasted, but it was time to move on to other things. as was the case with the Open Mic Sessions.Please check the Archives for more history.


The wide open landscape of time and space needs the magical sprinkle of 'Lunar Dust' and a little bit of 'Sugar 'n' Spice' as well as soulful solo performances….So keep an eye out for us!
---
OUT NOW
By SUGAR 'N' SPICE 2019
Read more…
Purchase from:
https://store.cdbaby.com/cd/sugarnspice1