DAYLESFORD FOLK BLUES FEST 2013
We have a fine line – up of artists and some wonderful music for you. Here are some of the musicians & poets:
POETRY :
Jennie Fraine,
http://jennie-fraine.blogspot.com.au/
http://www.austlit.edu.au/austlit/page/A6040?mainTabTemplate=agentWorksBy
An inveterate traveller, Jennie Fraine has lived in Barmah, Zambia, and Denmark. She holds a Bachelor of Arts with a major in geography, and Diplomas in Education and Women's Studies. She has been a high school and TAFE teacher, and has contributed to a number of Australian newspapers and journals, including the Age,Compass, Mattoid, Westerly and Womanspeak, as well as several anthologies.Fraine has written in the areas of autobiography, poetry, short stories, education and family issues. Carmel Bird has described Fraine's poems as 'lucid and sensual…taut with emotion and tender images'. Fraine is also an exhibited artist, and has illustrated some of her poetry. In 1989, she won a Government Grant to the Arts in Victoria. She is the sister of Heather Grace(q.v.)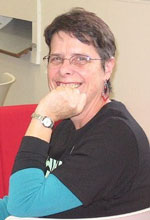 Phil McNamara
http://www.abc.net.au/local/videos/2010/09/07/3004653.htm
Phil McNamara aka 'Cab Saveloy' is a poet/musician who lives in the tiny bush hamlet of Clydesdale, 15k west of Hepburn.As a kid Phil McNamara lived in a pub hotel and was captivated by the music blaring out from the jukebox.Phil soon discovered the sounds of the Delta blues, beat poetry and the guitar licks of Duane Allman and was forever hooked, music and words would be his life adventure.Phil has published poetry and currently sings, plays harmonica and saw for Daylesford swamp blues band Shotgun Shack.Phil describes the ethereal sound of the saw like being 'thirty string instruments playing in an orchestra'. With future collaborations planned and plenty of projects in the pipeline, Phil McNamara is well and truly a man on a musical mission.
 Graeme Cook
An unusual mixture for sure, Graeme Cook, a man with a distinctly broad life experience and outlook, with a healthy splash of humour, is a Melbourne Funeral Celebrant and Poet, who takes you from the pulpit to the pub as he deftly spins tales in rhyme to glibly tease, inform and entertain on anything from sports to cops, or to touch your heart with compassion and understanding, anywhere from the bottle to the battlefield.
Skilled in his words and presentation, you'll laugh, perhaps feel a tear, bristle maybe, certainly think, and definitely enjoy Graeme's unique bent on life.
He has produced several CD's of poems which will be available on the day.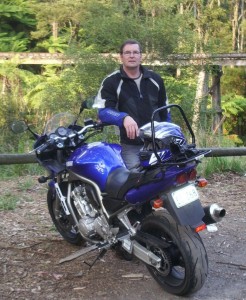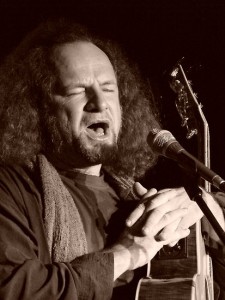 TOM BOLTON
http://www.sensibletom.com/
FAT CHANCE
http://www.fat-chance.com.au/


FAT CHANCE

EDWARD NASS
www.edwardnass.com
 www.badfolk.org

Edward Nass

DANNY SPOONER
http://www.dannyspooner.com


MUSICIANS IN THE CAFES IN DAYLESFORD AND HEPBURN


 Chill out to the mellow sounds of the 30's,40's and 50's romantic tunes with Gwynn on clarinet, John on guitar and special guest Bevan James.

John and Gwynn

SIMON LEVERTON 12 Noon – 2.30 PM
Daylesford House Cafe, 105 Vincent Street, Daylesford  Ph. 53483557


"I've been singing and playing guitar since I was a teenager.  Early blues/ragtime influences include Tom Rush, Stephan Grossman, Doc Watson.  I like to go back and listen to the way the original artists did their stuff.  I'm particularly fond of Robert Johnson, Elizabeth Cotton, Leadbelly, Sam Cooke."

Simon Leverton

https://www.facebook.com/sleverton2

THE PEGS 12 Noon – 2.30 PM
The Pavilion Cafe,Mineral Springs Cres, Hepburn Vic  Ph. 53481900

Versatile duo The Pegs bring a folk/blues/country mellowness to a wide range of originals and altered covers. With the ukulele, guitar, violin, cello, clarinet and sweet harmonies, they have a sound to suit, no matter what the aural persuasion.


EARL LEONARD 12 Noon – 2.30 PM
Harvest Cafe, 29 Albert Street, Daylesford Ph. 5348402

Earl Leonard sings the blues with John Chamberlain, rock with the Rye Catchers and bluesy, rocking children's music for kids and their adults all around Victoria. He has a rich, warm voice, a down to earth style, and normally wears a hat.