By SUGAR 'N' SPICE
OUT NOW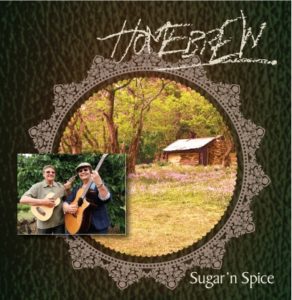 The fun-loving gals hale from Daylesford via India and the Czech Republic.
They have been playing to a variety of audiences and different venues in the Central Highlands and Melbourne.
They love playing a mixed variety of songs and instrumentals, and will be launching their debut album "Home Brew". Everything folkey, bluesy, alt-country, roots and more.
Armed with a uke bass, guitar, harmonica and a percussion rig along with smooth vocals and harmonies, you are in for wide range of music. So enjoy!
Track Previews:
https://sugarnspice.hearnow.com/