2022
Lake Mist performing at Cresfest 2022 1st to 3rd April.

Fri 1st April at at 5.30 PM – 6.30 PM Farmers Arms Beer Garden, Creswick
Sat 2nd April at at 12 Noon Farmer's Arms Beer Garden, Creswick
Sun 3rd April at 10.30 am at the Creswick Court House – performing in the Shire's Showcase – representing Trentham.
Suzanne Coutanceau will be joining us from Trentham on a variety of instruments.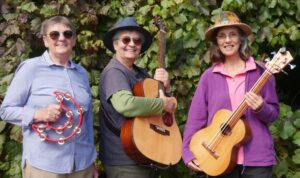 https://www.cresfest.com.au/program
Lake Mist (Name change for Sugar'n' Spice)!
BEAUFORT ART TRAX TWILIGHT PICNIC ON THE LAWN SAT 29TH. JANUARY FROM 5.30 PM to 8:00 PM
@ 23/35 Pratt St, Beaufort VIC 3373
"LAKE MIST" PERFORMING SOME LOVELY MUSIC!
COME ALONG AND ENJOY SUMMER-TIME OUTDOORS SAFELY!
$5 entry fee.
BYO food, drink, chairs and rugs.
Food truck will be selling ice-cream, pancakes and spiders!
Tea and coffee available.
COVID SAFE PLAN: QR Code Check-in, proof of double vax. required and social distancing

Sugar 'n' Spice
Girgarre Moosic Muster 2022
Fri 9 PM Concert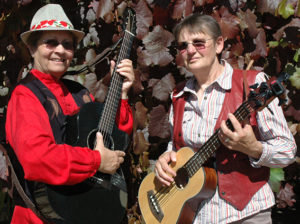 Sugar 'n' Spice
Sugar'n'Spice from Daylesford Central Vic. Flickin' the dust away with originals. Soaring up On Eagles Wings in the Himalayas to the dry barren red dust of outback Australia, to relationships and roller coaster rides. Variety and virtuosity with a feel good vibe on Uke bass, guitar, harmonica and lap-slide.
Newport Scout Hall
Sunday 02:00 pm – 03:00 pm
(Session: 'SH SUN 2' – entry is $10)
More info. re tickets and the programme and volunteering etc. can be found at the official website :
https://newportfolkfestival.org.au/index.html

Programme:
https://newportfolkfestival.org.au/program.html
Performers:
https://newportfolkfestival.org.au/performers.html
2020
Art Trax Beaufort,30 Pratta Street, Beaufort
Art Show, Music and afternoon tea and 25 yrs clebrations!
28th. Nov 2020. 2-4 PM
Sugar'n' Spice playing music.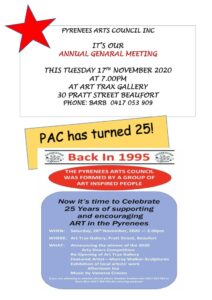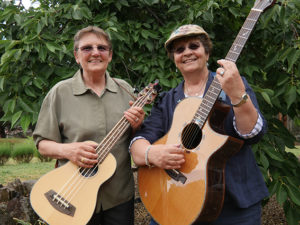 Vanessa Craven / sugar 'n' Spice playing at Deribin Songwriters Guild 'virtual' Concert
Sun 1st Nov. 3.30 PM – 6.30 PM
Line up of Artistis :
Ellen Fish
Rachel Wilson
Garry Hayes
Justine McSweeney
Vanessa Craven / Sugar n Spice.
Bruce Watson
Fiona Claire
Trimstone (Tricia and Tim Stone)
Dayle Walker
Dean Lombard
To view the concert go to the link below Facebook Live:


https://fb.me/e/3Errhs1g8



Lunar Dust
Playing on Fri 20th. March
@Berwick Folk Club (Time 7.30 PM)
Old Cheese Factory
34 Homestead Rd., Berwick, 3806



http://badfolk.org/whats-on/




Lunar Dust / Sugar 'n' Spice plus other musos – My Flight, Tartie, The Cartwheels and more…
Feb 8th. from 5-10 PM at the Savoia Hotel, Main Road, Hepburn Springs
raising money for bush-fire appeal bookings : www.trybooking.com/BHXTP OR tickets at door $20 + BF



Lunar Dust playing
Sat 3rd. Jan 2020 from 6 PM to 8 PM
@
Blue Bean Love Cafe,
115 Main Road, Hepburn Springs