Lunar Dust
Playing on Fri 20th. March
@Berwick Folk Club (Time TBC)



Lunar Dust playing
Sat 3rd. Jan 2020 from 6 PM to 8 PM
@
Blue Bean Love Cafe,
115 Main Road, Hepburn Springs

2019 GIGS
Lunar Dust playing
@ Daylesford Cidery
155 Dairy Flat Road, Musk, Vic
Dec 28th. 2019 Time 4 PM to 7 PM (Twilight Series)
Book for meal, free entry : Ph. 03 5348 2275


Sugar 'n' Spice Homebrew CD Launch
Trentham Library
Fri Dec 6th. from 4-5 PM
Late afternoon tea provided courtesey of the Library
Free entry!

Lunar Dust playing
Sun. 1s. Dec from 6 PM to 8 PM
@
Blue Bean Love Cafe,
115 Main Road, Hepburn Springs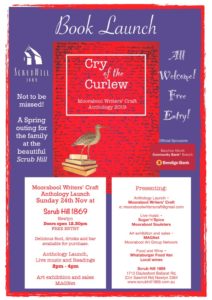 Sugar 'n' Spice playing
Sun 24th. Nov from 1 PM
Moorabool Writer's Group Anthology Launch
"Cry of the Curlew.
@
Scrub Hill 1869
1713 Daylesford-Ballarat Road Cnr Sawmill Rd, Newlyn,
http://www.scrubhill1869.com.auMAGNet (Moorabool Art Group Network) Art display/sales. (Sunday School Building).
Music : Sugar 'n' Spice, The Soulsters (Bacchus Marsh Choir)
Food and beveridge available for purchase : Whataburger and local wines and beer available.
Sugar 'n' Spice
Home Brew Album Launch
Sat Nov 9th. @ 6.00 PM 2019
East Keilor Evangelical Christian Church,
97 Quinn Grove, East Keilor Vic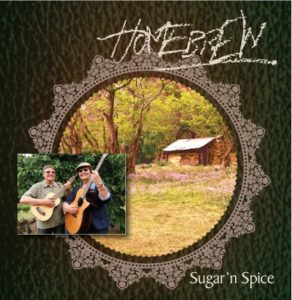 Lunar Dust @ West of Blues,
Newport Substation, Market Street, Newport
1.25 PM on Sun 15th. Sept.



Words In Winter 2019

Vanessa Craven :


Poems about life, plants, trees, people, and things that happen to people. Songs original with a story behind them. Growing up in India as an Anglo-Indian, memories in the Himalayas people and places in Australia…





Sugar 'n' Spice playing music
@ PAP Lunch
(Pasta Against Poverty Lunch)

Hosted by the 5000 Club
Date: Tuesday 23 July
Time: 12.00 noon
Venue: Council Pavilion,
Victoria Park,
Ballan-Daylesford Road
Cost: $25

(Daylesford Rotary and Hepburn U3A extend this invitation to attend our community PAP (Pasta Against Poverty) lunch hosted by the amazing 5000 Club and supported by many local businesses. This event brings our great community together to support the vulnerable and poor in our shire and girls in developing countries).
Sugar 'n' Spice and Fat Chance (double bill)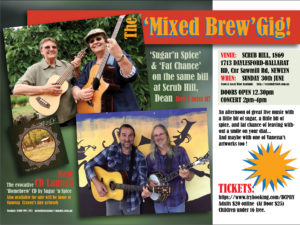 Home Brew Album Launch
Scrub Hill 1869
1713 Daylesford-Ballarat Road Cnr Sawmill Rd, Newlyn,
Sun 30th. Doors Open 12.30 PM. Concert 2 PM – 4 PM
Local Wine, food available on site.
Vanessa's Art Work for sale.
TICKETS: https://www.trybooking.com/BCPBY
$20/at door $25
http://scrubhill1869.com.au
---
Sugar 'n' Spice

Home Brew Album Launch
6.30 PM
5th. June 2019
Wallace Hotel,
741 Bungaree-Wallace Rd,
Wallace VIC 3352
---
WORKS DERAILED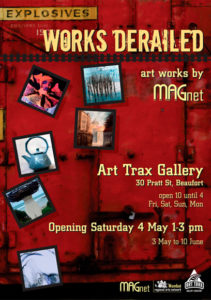 If you are in the area and are interested in Art and Music then this is for you: "WORKS DERAILED"
Exhibition Opening Sat 4th. May 1-3 PM – Sugar 'n' Spice playing some lovely 'gallery music'!
ART TRAX GALLERY, 30 Pratt St, Beaufort VicGallery Opening Hours :Fri, Sat, Sun from 10 AM to 4 PM
Come along and support some very talented artists and live music of course!
---
Home Brew Album Launch

Sugar 'n' Spice
Fri 5th. April, 2019 from 6-8 PM
Blue Bean Love Cafe, 115 Main Road,
Hepburn Springs,
https://www.facebook.com
---
Lunar Dust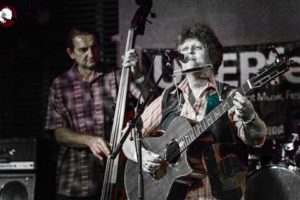 Sun 17th. March 2019
from 6 PM – 8 PM
Blue Bean Love Cafe, 115 Main Road,
Hepburn Springs,
https://www.facebook.com/bluebeanlovecafe/
---
Sugar' n' Spice CD Launch "Homebrew"
Lerderderg Library
215 Main Street, Bacchus Marsh.
11th. Feb.
Time : 6.30 PM – 7.30 PM
---
Sugar 'n Spice First launch of debut CD (2019)" Home Brew"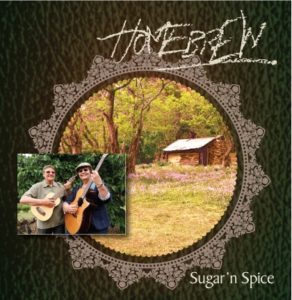 Fri 11th. Jan 2019 @ 10.35 PM
Girgarre Moosic Muster
Town Hall,Girgarre
AND
Sun 13th. Jan @ 10.30 AM
Sun Market, Girgarre Vic